Mild
CAMRA run events in May "Mild in May" to promote this often seemingly unpopular style of beer. This year the branch is hosting the CAMRA West Midlands regional mild ale trail - a branch volunteers each year - whence folk from across the region (*) descend on the location, which this year is Stafford. Note ! We were all set up to host a typically larger event in 2020 and we've downscaled it a bit for this year.
(*) The region comprises the counties of Staffordshire, Warwickshire, Worcestershire, Herefordshire, Shropshire and the metropolitan county West Midlands.
What is mild beer ?
It is actually quite hard to define. Most traditional millds incorporate roasted barley which gives the beer a dark brown or even black colour. Also; mild beer is generally regarded as weaker than the tradional "bitter". Neither of these are actually true. Mild comes in a variety of styles, colours and strength. For instance, Sarah Hughes brew a dark ruby which is, as the name suggests, a dark ruby colour and weighs in at 6.0% ABV. Timothy Taylor, best known for their "Landlord", brew Golden Best which is a dark gold colour at 3.5% ABV. Our local friends at Uttoxeter Brewing Company do "Darkhorse" mild which is certainly dark. So why not trail around on Sat 21st and sample what's on offer. CAMRA have found over the years that pubs partaking in the mild trail often sell out before the thirsty members, from across the region, arrive on Saturday. So much for the tired mantra "Can't sell mild, no-one wants to drink it".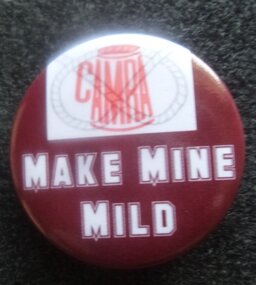 Sat May 21st, Stafford
. Disabled access Some older pubs were not built with this in mind unfortunately. The Railway has a few steps and a narrow turn into the toilets. Slater's micropub has no room for a downstairs or disabled loo.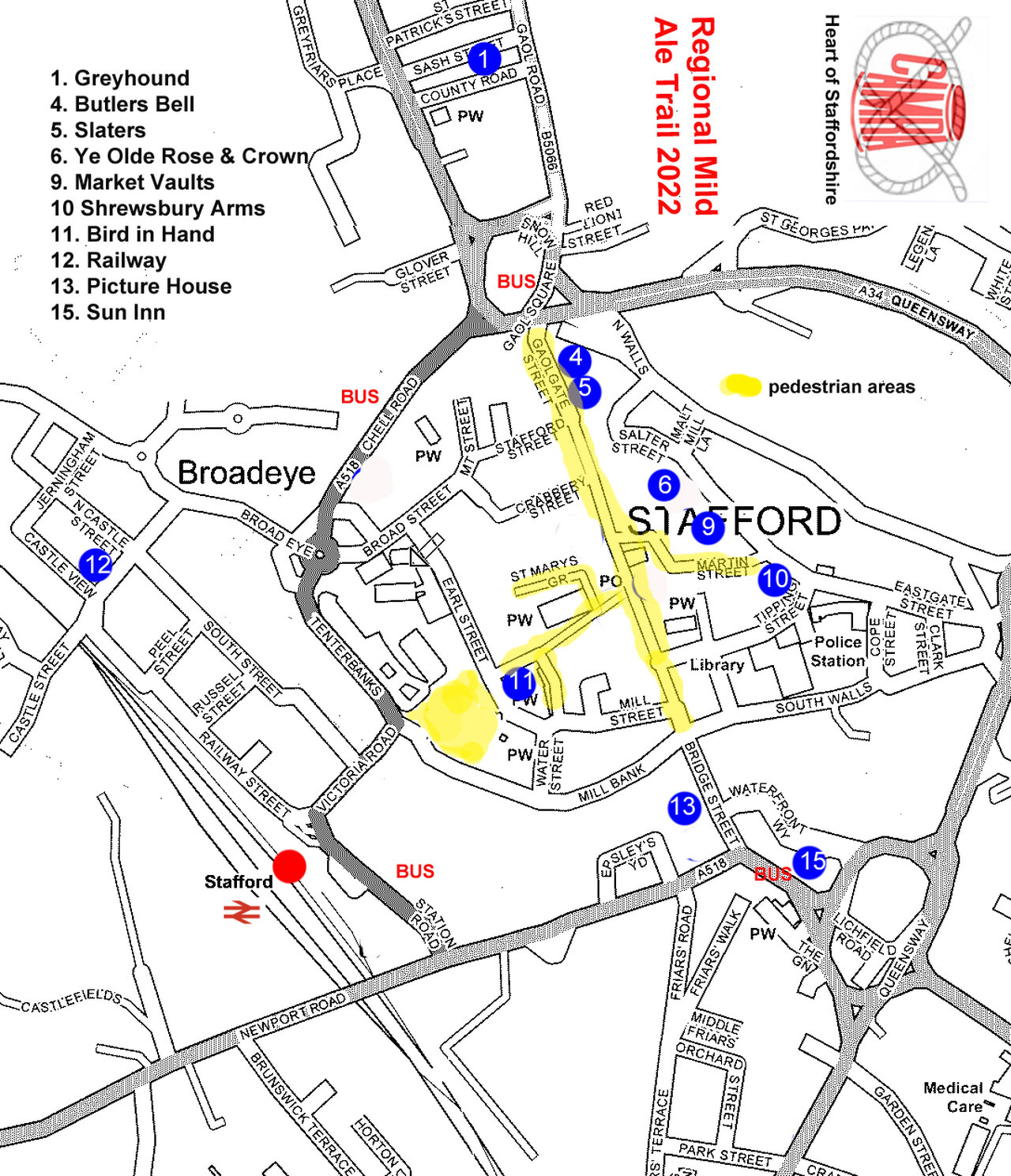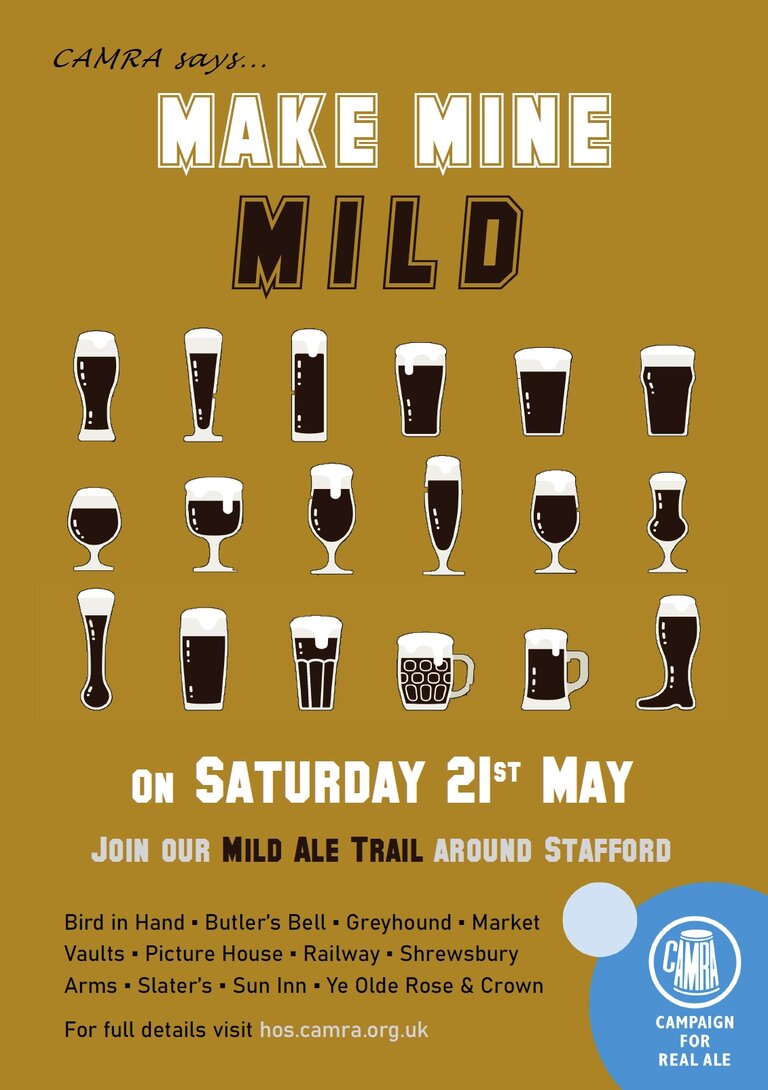 ---
Downloadable leaflet: Mild Ale Trail Leaflet.